The Fly Emirate and their sponsored parties in the likes of Arsenal, Paris Saint German and Benfica has really found it extremely difficult in qualifying for the quarter-finals of the UEFA Champions League.
Arsenal left Bayern Munich as one of the team to qualify earlier in the the UEFA quarter-final stage. Both teams struggled in the first half but turned up the jets after the break, replicating the scorelines from the first legs. For Bayern, that meant a monstrous 10-2 aggregate win over the Gunners.

Benfica struggled to win Borussia Dortmund in their first leg at home with a 1-0 score line, but returned unsuccessful after playing Dortmund in their home, the game ended 3-0 which settles the aggregate as 3-1.
All hope was laid on Paris Saint German because of their great performance in the first leg with Barcelona that ended 4-0,but it was quite unfortunate how the game in a dying minute was taken from them, Barcelona placed them in a shocking moment after ending the game with a 6-1 score line in Neu Camp.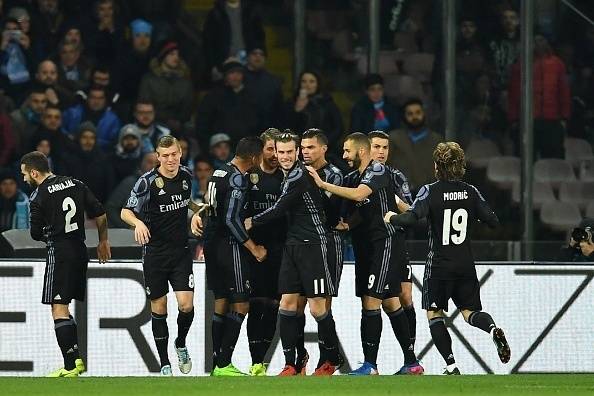 Fly Emirate is just left with Real Madrid in the UEFA Champions League, which qualified earlier for the quarter final after a harsh beat of life against Napoli which ended with a 6-1 aggregate.
It;s really a tough time for Fly Emirate and their sponsored parties loosing three(3) clubs in the Round Sixteen UEFA Champions League, lets watch and see how far Real Madrid will be taking the game to.